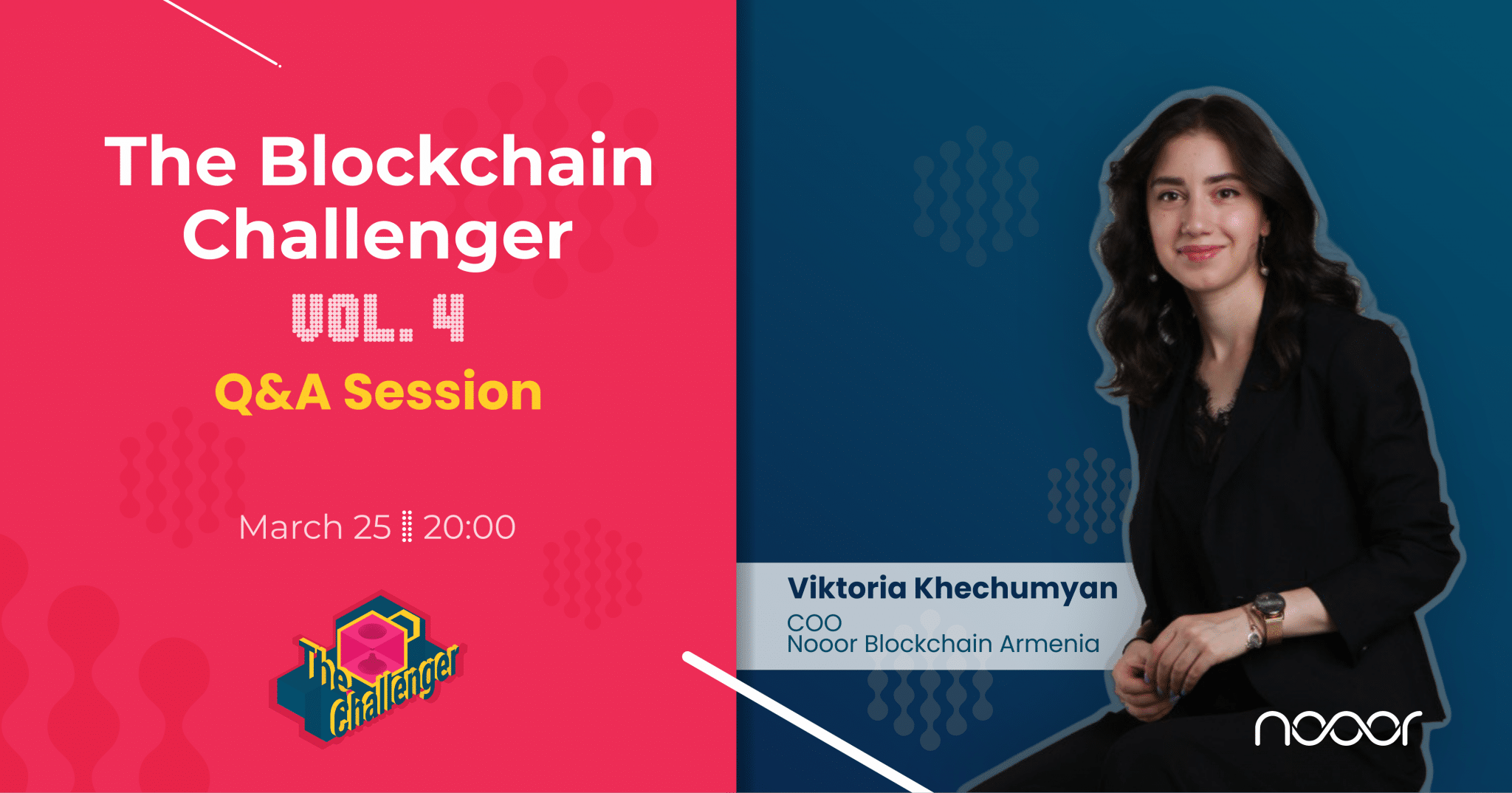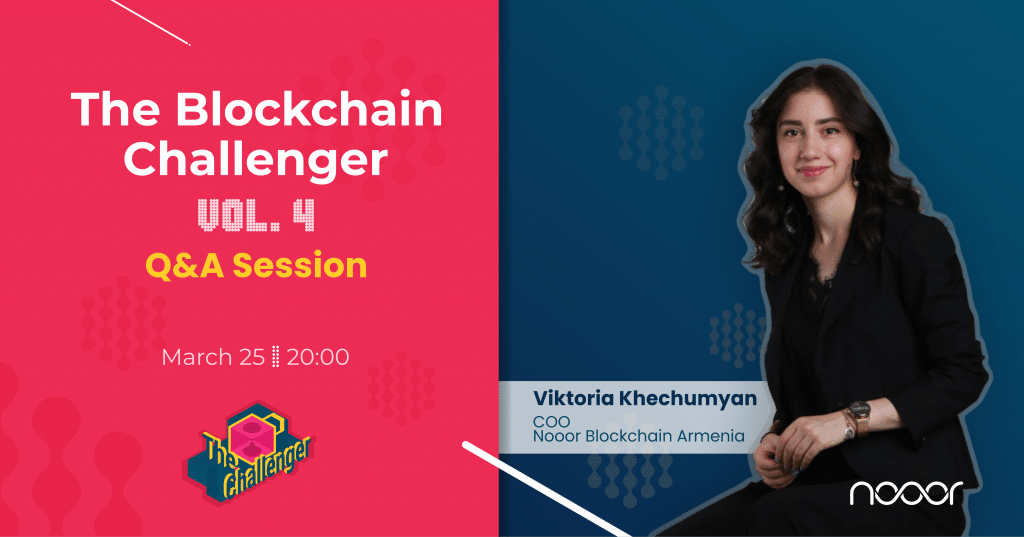 We are happy to host a live Q&A session to talk about our upcoming "The Blockchain Challenger Vol.4" course.
Join us to know:
What you will learn during the course
What skills you will gain
What opportunities are in the blockchain industry
Why it is the right time to learn about blockchain and start using crypto
Date and Time: 25 March, 20:00
Speaker: Viktoria Khechumyan, COO, Nooor Blockchain Armenia
Registration is required!
Find out more about the course here.