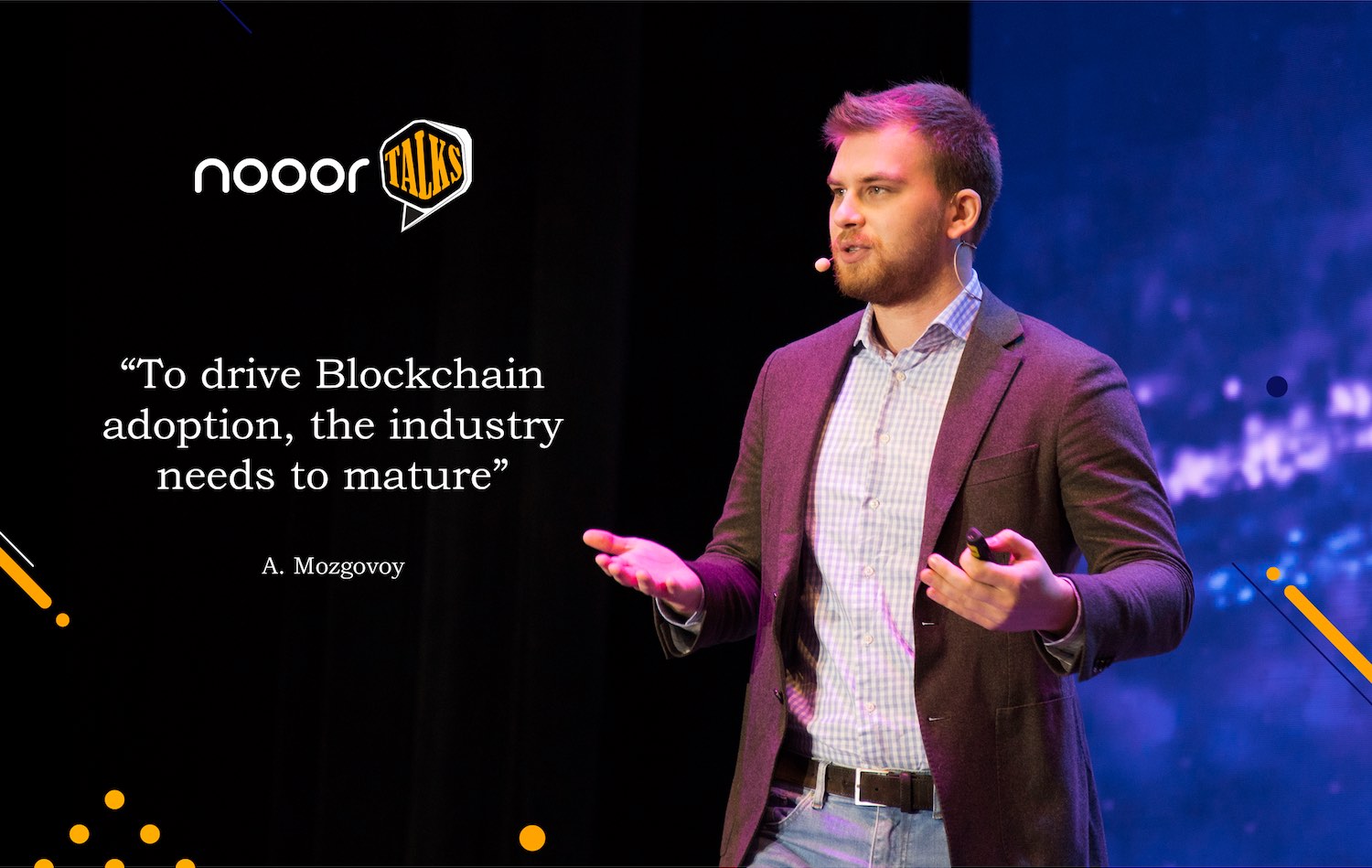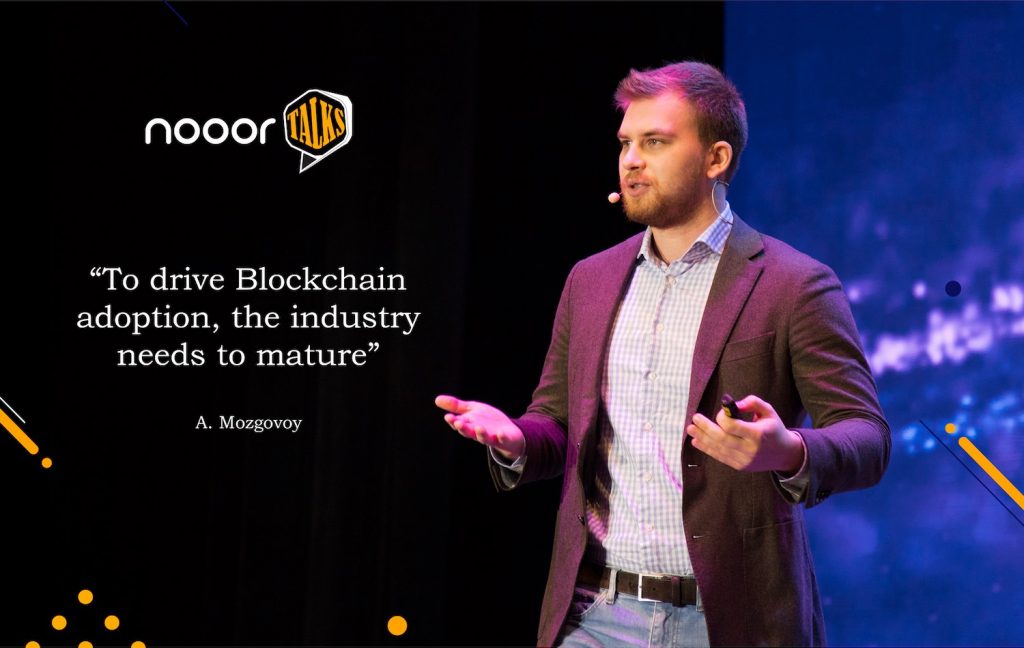 Nooor talks with Anton Mozgovoy
ChainPoint 19 Conference — an international blockchain conference that we at Nooor hosted earlier in October become a platform for people involved in the industry to get acquainted with the ones who strive to make a change and share the ideas of the disruptive nature of the distributed ledger technology as much in masses as possible.
Anton Mozgovoy was one of our speakers during the ChainPoint 19 Conference. Being a really promising young man, an interesting individual, public speaker — he has the exact mindset to become the one that will catch your eye and make you wonder of how you wouldn't think of the possibilities that the blockchain technology can serve in a synergy with other technologies and the way it possibly can change our world for the better.
Not forget to mention, Anton is currently a Head of a product called Jthereum — software that gives you an opportunity to write and deploy Ethereum smart contracts in Java (kudos to the developers here!), and is one of our lecturers during our educational course — The Blockchain Challenger vol.3!
Nooor talks, 5 Questions, and Anton Mozgovoy. Here we go!
1. How important is education in the blockchain, and what will it take to undergo a complete adoption?
That is a very contradicting question. On one hand, education is a vital part of any emerging technology adoption. On the other hand, mass adoption does not depend on people's understanding of how blockchain works. After all, most people will resist change or the need to learn new ideas. Therefore, the more subtle the changes they have to make the more likely they will adopt new technology.
That leads us to the point that Blockchain as a consumer-oriented technology still needs to pass through numerous iterations in order to become user friendly.
2. What fascinates you personally about Distributed Ledger Technology in the context of technology, economy and society?
Unfortunately, today the majority of blockchain projects are aimed at raising funds and generating profits with meaningless products. Yet, two main areas of DLT development excites me the most are stable coins and social impact. I wrote articles on both, and you can read more about stable coins and social impact.
To me, the biggest hidden gem about Blockchain is the ability to design technology to help those in need, through joint efforts of the community, solve acute social problems and conduct non-commercial activities in the fields of ecology, health, and education.
3. If I am a 6 y/o how would you explain to me what blockchain is?
To be honest, today's 6-year olds are so tech-savvy, that probably as they grow up DeFi will feel so natural to them, they won't even bother. But let me try to explain what is blockchain. Remember the game when each kid writes a word on a paper, and then scrolls it and passes to the next kid so on and so on? So, in the end, we roll up the paper and read those funny gibberish sentences? Well, blockchain is a tool that will allow us to see if anyone changed their word after they already wrote it. If they did — we'll know who exactly was that and what was the initial word. That is blockchain.
4. In which areas do developers in the community and IT industry still have to accelerate their efforts?
Regulation. The first thing that comes to my mind is regulation. To drive Blockchain adoption, the industry needs to mature. One of the ways to do that is to create a clear and precise regulatory framework. It is a joint effort from both regulators, and industry players.
5. As you were a part of ChainPoint 19 Conference, what can be the feedback about Armenia and its potential to become a leader in the blockchain space?
Blockchain is still an emerging global market. Just recently China has announced a nation-wide Blockchain development program. This move alone will create a massive race between countries. Armenia has a very strong position and an opportunity to be among the Blockchain leading countries. ChainPoint 19 Conference is exactly what Armenia needs to attract not only international leaders but also local great minds.
Many thanks to Anton Mozgovoy for this engaging interview. If you want to read our Nooor talks with other leading representatives of the blockchain industry go here.